Program Auditing Tactics & Techniques Course
This self-paced, professional skills-building course is made up of 6 individualized, on-demand videos ranging from 15 to 25 minutes each video.
Lecture 1: Program Audit Theory
Lecture 2: Strength Program Audit
Lecture 3: Power Program Audit
Lecture 4: Hypertrophy Program Audit
Lecture 5: End of Block Audit

Lecture 6: Correlation of Testing Metrics to Program


In This Course You Will ...

Build A Standard
Learn techniques to identify strengths and weaknesses of your programming.

Create Strategic Approach
Develop strategies to identify when an athlete may need more, less, or different stimulus.

Take A Deeper Look
Learn to use an auditing system to examine programs daily, weekly, and after a block.
Do I need a TeamBuildr account to take this course?
No, although we will be using the TeamBuildr platform to view, program and audit training in this course, students will be able to audit their own programming regardless of where it is designed.
Who is this course for?
This course is for ANY strength coach or personal trainer.
Is this course LIVE?
No. This course is self-paced; you can take as much time as you would like to advance through the course and all videos are available on-demand.

Will I receive support throughout the course?
Yes, the course instructor will be made available to support students through the modules.

How long will this course take?
Coaches need between 2.5-3 hours to go through this course.

Will I be quizzed or tested?
No, there are no tests or quizzes.

Will I receive a credential?
Yes, TeamBuildr will issue a digital certificate upon successful competition of the course.
Meet The Course Instructor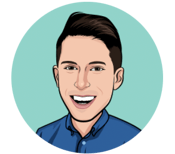 Our course instructor is the Director of Sports Science & Analytics at Yale University where he works with all sports programs to streamline their data processing and guides coaches to make informed decisions on the information collected using Excel, Google Sheets, and computer programming. His in-season fatigue modeling helped the Men's Lacrosse program win a NCAA National Title with the assistance of dashboards, reporting tools, and optimization of data allowing the team to make informed decisions on lift and practice plans.
He constructed the course to flow in a step-by-step manner to ensure thorough explanation of each concept that is covered.