Fill out the form below to receive your FREE download
This dashboard allows strength coaches to customize reports for athletic teams and share with sport coaches. In this system, you will be able to quickly upload TeamBuildr information and view team and individual athlete trends over a custom period of time. You will be able to automatically send email notifications to coaches to check their teams' report. This dashboard is created within google sheets.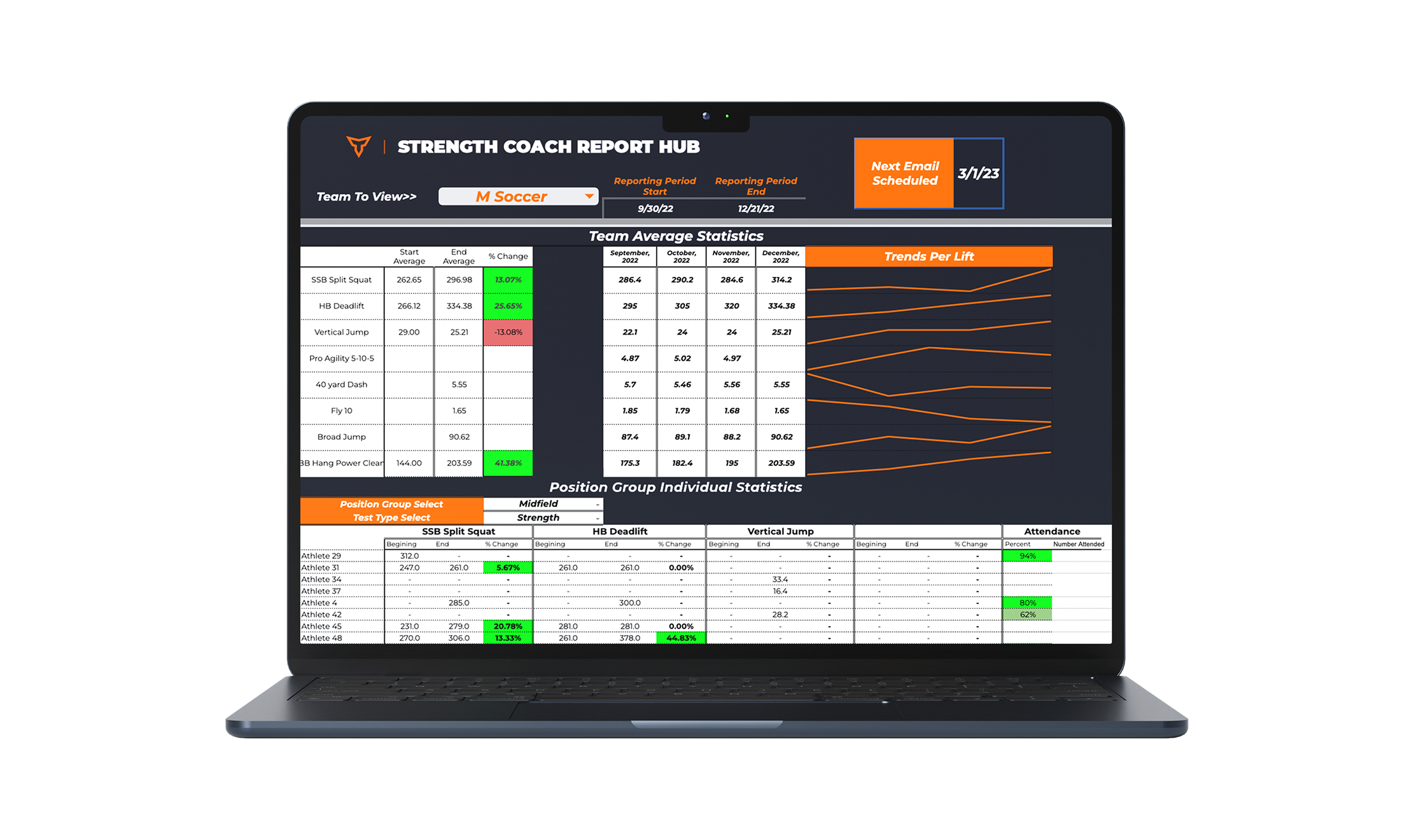 This dashboard will allow you to...
Coaches can seamlessly download and upload information.
Coaches can schedule email notifications to their individual team's head sport coach.
Coaches can view trends and see percentage change of KPI's over a period of time that is all selectable with a click of a button.