Sport Science Certification Course
One time purchase of $199
Earn 0.4 NSCA CEUs or 4 Contact Hours
Group Discounts:
2 coaches = 25% off
3 or more coaches = 50%

off
The self-paced, professional skills-building course is made up of 4 modules including 14 on-demand videos ranging from 20 minutes to 1 hour each video.
Module 1: Building a Foundation
Learn foundational principles for navigating Google Sheets
Module 2: Database Creation
Learn to create and manage data sets
Module 3: Dashboard Creation
Learn advanced functions to generate reports in order to make informed decisions
Module 4: Statistical Analysis
Learn to create more advanced visual tools and utilize advanced statistical analysis techniques.
In This Course You Will ...

Build Foundational Skills
Build a foundational skill-set in Google Sheets which will be utilized for advanced analytics and functions in later course modules.

Learn Data Management
Acquire advanced sports science and data management skills which will directly transfer to and impact their professional strength and conditioning career.

Create Dashboards
Gain the ability as performance coaches to present clear and actionable insights to sports coaches and other key stakeholders via presentation tools and graphics built with skills gained in this course.

Build A Standard For Data
Build a standard for processing information and data sets that will transfer to future data analysis projects in addition to human performance, recovery, etc. covered in this course.

Make Data Actionable
Learn how to take existing data sets (generated from TeamBuildr or other sources) and transform them into actionable and decisive assets for their program.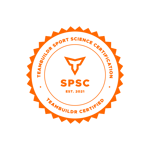 Can I use this course for continuing education credits?
Yes, by completing this course you will earn 0.4 CEUs or 4 contact hours through the NSCA.
Do I need previous experience to take this course?
No. This course begins by cover the most fundamental Google Sheets navigation and gradually advance to high-level functions and processing.

Do I need a TeamBuildr account to take this course?
No, although we work with data sets that are generated using TeamBuildr, we will provide students with the same data sets and teach skills that apply to all data sets regardless of where they originate.

Is this course LIVE?
No. This course is self-paced; you can take as much time as you would like to advance through the course and all videos are available on-demand.

Will I receive support throughout the course?
Yes, the course instructor will be made available to support students through the modules.

How long will this course take?
Coaches need between 7-12 hours depending on previous experience with Google Sheets and working with data sets.

Will I be quizzed or tested?
Yes, each module will require completion of a moderate quiz (with unlimited attempts) before advancing to the next module.

Will I receive a credential?
Yes, TeamBuildr will issue digital certificates and maintain a database to validate credential holders with employers, institutions, etc.

Can I put this credential on my resumé?
Yes, it may be listed as a formal certification on your resumé and other materials.
Meet The Course Instructor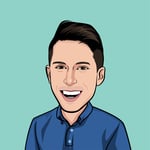 Teofe Ziemnicki

Our in-house Sport Scientist was the Director of Sports Science & Analytics at Yale University where he worked with all sports programs to streamline their data processing and guides coaches to make informed decisions on the information collected using Excel, Google Sheets, and computer programming. His in-season fatigue modeling helped the Men's Lacrosse program win a NCAA National Title with the assistance of dashboards, reporting tools, and optimization of data allowing the team to make informed decisions on lift and practice plans.
He constructed the course to flow in a step-by-step manner to ensure thorough explanation of each concept that is covered.
"This course was relevant and gave me a lot of ideas even though my school does not currently use Teambuildr so I appreciated that. Gave me a good foundational knowledge of what I can do with Google Sheets and data as well as gave me ideas of how to apply everything." Strength & Conditioning Coach at Southeastern University
"This course is extremely relevant as I work as a researcher with large data sets.This was a great course that progressed nicely and was organized very well. I liked being able to see the speaker because it gave it more of a 'classroom/tutor' feel instead of just watching a video online. Overall, this was a really in depth course and I appreciated how big the example data sets were." Research Assistant at the University of Washington
"This course taught me so much about formulas, grabbing data, interpreting data, and presenting data. Overall, the course was very enjoyable. I gained knowledge on new topics within Excel and the use of data from Teambuildr. The pace was perfect and I was able to complete it on my own time. I learned so much and will take this info into my field." Strength & Conditioning Intern at Quinnipiac University
"Overall it was broken down very nicely in an easy and understandable format. Providing data was a nice touch to go along with the lecture to do it in real time." Strength & Conditioning Coach
"I was able to follow the information easily aside from the one quiz from some brain fog. It was well organized and easy to follow. I think watching while you are working through mistakes helps a lot." Strength & Conditioning Coach